It all happens at our YouTube channel – where you will find our current and past program streams!

Current Weekly Program Lineup
Click on the blue links for the Program Website or YouTube Channel.
---
MELfeed.video is a new Web TV Service for Melbourne, Australia. Our service features new and old Community TV Programs and other video content from time to time. Programming is presented at least one night a week (currently Monday nights) to start with, via Live Streams on YouTube Live, and the broadcasts will be available for replay soon after. The website will also showcase some on demand programs and content from the owner of the site and the participating Community TV groups, whether that is via our own YouTube, or other accounts associated with those programs. The aim is to provide a service to promote some of the lesser known community TV programs, past and present, on C31 Melbourne. These programs tend to not get much promotion on the station!
ABOVE: Upcoming Live Program Streams – live on Monday Nights from 8:00pm AEST
Initial programs on this service will be drawn from the libraries of Northern Access Television (NAT) and Melbourne East Television Regional Organisation (METRO TV). Other program providers that wish to join with our web TV service can ask us to consider their programs to be included as part of the service. Sometimes serious, sometimes playful, these programs will find a "second" home here on MELfeed.video! – If you wish to suggest a video for MELfeed.video, please click our "Suggest A Video" button above.
The service is owned and operated by Michael Costello (who trades as VideBus) and participation in the service by programs and providers will be at his sole discretion.
This website will be developed further as the project progresses. In the meantime, please feel free to follow our Twitter, Facebook and YouTube pages. Keep watching this site for further progress!
To find out more about MELfeed.video, please contact Michael by email:- michael@melfeed.video
---
---
Community Service Announcements Wanted!
CSAs and short promotional videos for non-profit Community Groups more than welcome for use in our breaks between our programs! You have come to the right place! Please read this page for more details!
---
Our Program Promos!
---
Help Save Community TV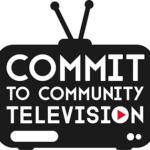 Because of the governments decision to deny Community Television the spectrum to broadcast on after June 2020 the ability for people to see our programs is seriously in danger.  We have been surviving on various "short term extensions" since December 2015.  So, please consider sending a letter to the Communications Minister in support of Community TV.